North Georgia Home Builder and Remodeling
Welcome and thanks for viewing my site. Habershamhomebuilder.com is the home of Todd Crumbley Building and Remodeling – A great choice for new home construction and remodeling in North Georgia!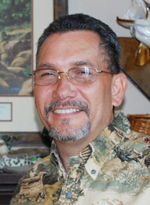 I offer free estimates with competitive rates!
I will build your dream home on your land, with your plans, or mine. I have access to thousands of home plans. I can also assist you in home plan design from scratch or modify a set of plans to meet your needs.
I believe that building a home should be a pleasant experience, for you and me. I do my own framing, so quality will never be sacrificed. During the foundation and framing process I will be on your job only, your home will top priority at this time. I will never give you unrealistic finish dates or unrealistic pricing.
Years of experience has taught me that finding excellent sub-contractors is hard to do, so I have surrounded myself with quality sub-contractors that I have been working with for years.
I am a licensed and insured Georgia contractor. I have been building quality custom homes in the north Georgia area since 1995; in addition to custom homes I also do all types of:
Remodeling
Additions
Basements
Porches
Decks
Roofing
Hardwood Flooring
Siding
I believe that Christian morals, ethics, principles, and a touch of home town hospitality have been the key ingredients for my business since the beginning.
If you are looking for a stress free home building or remodeling experience please call 706-768-6591 or send an email to todd@habershamhomebuilder.com.